Asia Consumers Still Served Irrelevant Ads;
Article Source: Exchange Wire
Original Post Date: November 20, 2015
In this weekly segment, ExchangeWire sums up key industry updates in ad tech from around the Asia-Pacific region – and in this edition: Most Asian consumers still served irrelevant ads; Indonesia sees growth in mobile ad spend & supply; More Australian marketers tap direct interaction with influencers; MEC appoints new China CEO; and Australia's Switch Media launches AdEase.
Some 70% of consumers in Asia found marketing content delivered to them to be irrelevant, despite 74% receiving personalised email.
According to Experian Marketing Services, Asia-Pacific's Digital Consumer View 2015, another 69% said they received personalised social media content, but 57% found these to be irrelevant. And while 69% also received personalised SMS, 56% said these contained irrelevant marketing content.
The study further revealed that between 29% and 44% of respondents said they received conflicting messages across the various communications channels, such as email, SMS, and mobile apps.
The findings underscored the need for marketers to reassess the way they were pushing content to consumers, highlighting that the delivery of personalised data did not necessarily ensure relevance to the user. The report added that brands must widen their understanding of consumer preferences and behaviours, including how these played out across different channels, devices, and content.
The online survey was conducted in August 2015 and polled 1,200 consumers, aged 18 to 55, in Singapore, Indonesia, Malaysia, Thailand, Hong Kong, and Mainland China. Defined as "digital", these respondents were deemed active on their mobile device and directly impacted by marketing activities and content from companies that tapped these platforms.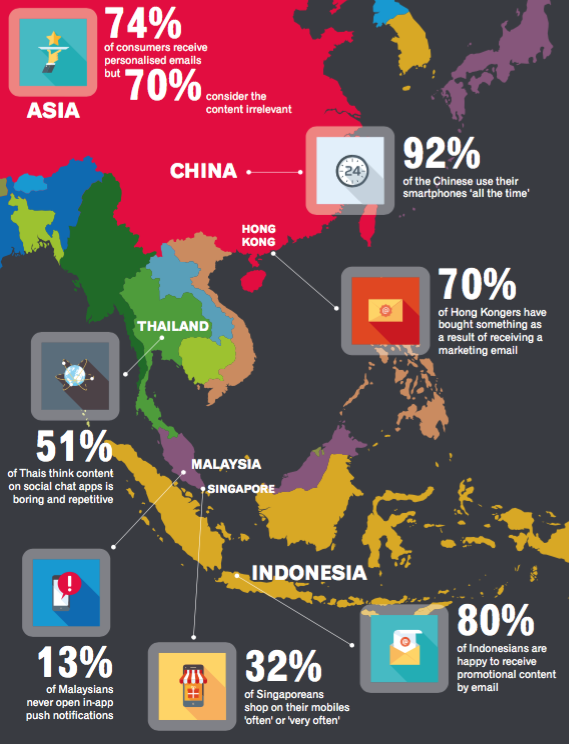 Experian's Southeast Asia general manager, Patrick Sim, said: "We are at an interesting turning point for marketing as consumers are increasingly empowered by social media and mobile technology. The new generation of digital consumers today accesses information on their own terms, expecting it to be current, relevant as well as device- and platform-compatible. This has forced marketers to rethink their engagement strategies when it comes to achieving a single customer view.
"Businesses need to move away from a one-size-fits-all approach [and] focus on content relevancy and accurate targeting efforts or risk seeing constant missed opportunities, ultimately, impacting [their] business growth", Sim said.
Only 10% of respondents said they did not want to receive marketing content, indicating significant opportunity for advertisers, according to Experian. Some 59% also were happy or very happy to receive offers based on their purchase history; while 57% said likewise based on their delivery options; and 55% were happy or very happy to receive offers based on their recently viewed history.
Sim noted: "While most companies recognise the benefits of a multi-channel and multi-touch point approach, the challenge is to provide content that is sufficiently interesting and relevant to the audience. Businesses and marketers need to relook at their marketing strategies to ensure sufficient engagement occurs across key channels, without sacrificing consistency and cohesion in their messages."
Indonesia sees growth in mobile ad spend & supply
Mobile programmatic spending in Indonesia climbed 72% year-on-year in the third quarter of 2015, while inventory increased 84%, as the market raised to join the ranks of other Asian powerhouses.
Globally, the Indonesian market was the second-largest in supply and fifth in terms of spend, according to Smaato's latest Global Trends in Mobile Programmatic Report. The stats were extracted based on the mobile ad platform, which served up to six billion ads a day across 800 million mobile users each month.
In its report, Smaato noted "the next tier of mobile advertising hotspots" and high-growth regions, Latin America and Asia-Pacific, where more developed mobile networks, and smartphone proliferation were creating opportunities for both mobile publishers and advertisers.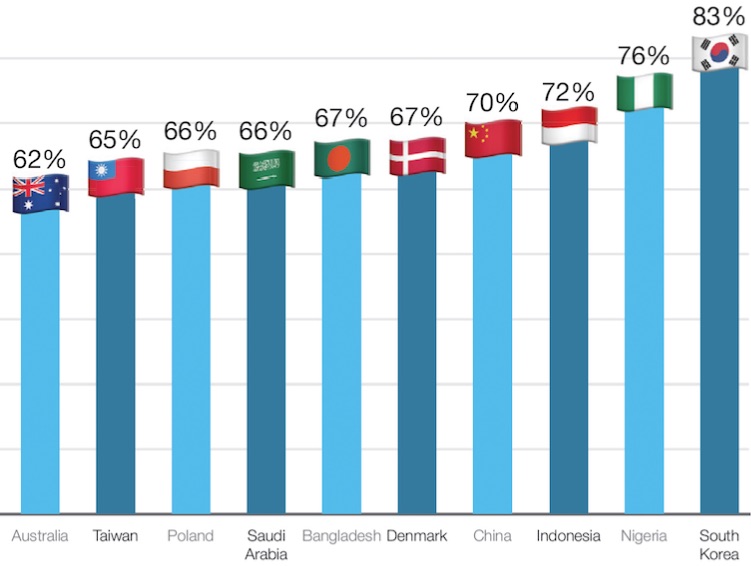 Indonesia, in particular, joined Asian powerhouses India and China, and stood among the leading global digital ad markets in terms of impression volumes, clocking double-digit growths and expected to do so in the foreseeable future.
Smaller Asian markets also saw high growth rates in supply, such as the Philippines which saw a 75% increase, Malaysia a 70% growth, and Singapore, which saw 66% growth. South Korea, Indonesia, and Taiwan reported among the biggest growth rates in ad spend, at 83%, 72%, and 65%, respectively.
"As the world gets more connected, it's never been more crucial to go global with your mobile advertising strategy", said Ragnar Kruse, CEO and co-founder of Smaato. "India, with its massive, mobile-first population, has long been considered the 'next big market'. While India remains a growing powerhouse, our data also shows that countries like Indonesia and Brazil are up-and-coming markets in Latin America and Asia-Pacific, and offer incredible opportunities for publishers to monetise, and for advertisers to connect with consumers."
Across the globe, Smaato noted a 6% shift towards mobile apps in publisher inventory and spend in the quarter. The ad tech vendor suggested this could be the result of publishers directing users to apps to circumvent ad-blocking tools, which primarily operated on mobile web browsers.
More Australian marketers tap direct interaction with influencers
A survey of 137 marketing decision makers Down Under unveiled that half were unable to identify their influencers, while 25% had plans to reach out to these people next year.
Conducted by Hotwire, the survey also found that 42% of early-adopter influencer marketers reached out directly and had face-to-face conversations with their celebrity and citizen influencers. In comparison, 17% used traditional advertising to engage with key personalities.
In a blog post, Hotwire's Australia managing director Alexis Wilson wrote that identifying a brand's influencers was proving difficult in a digitised and fast-changing landscape.
She further noted that only 9% of marketers tapped PR agencies to nurture their influencer relations. With social media having increasing impact on consumers, Wilson said PR agencies had looked to expand their services to provide tools aimed at helping brands manage their influencer relations.
"Identifying a brand's influencers requires a careful analysis of a wide range of data. This starts with understanding the channels that influence them. Only then can we start analysing who the influencers are for that community", she said. "Once we have gathered the channel and customer data, we can start to sift through it for patterns [for instance, to identify] who appears time and time again in conversations, and who just drifts in makes a comment that has real impact and then leaves again. Both could be powerful allies for your brand, but it will depend on the audience you're targeting."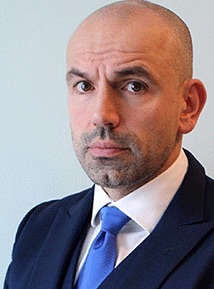 MEC appoints new China CEO
Gordon Domlija has been named the new CEO of MEC China, joining the WPP media agency from MindShare, where he was managing director in Shanghai.
Domlija has more than 20 years of experience in media and marketing, spending the last seven years in China and having held roles in ZenithOptimedia and Team Saatchi.
MEC Asia-Pacific CEO Peter Vogel said: "Gordon is a seasoned professional with a unique blend of strategic and trading experience. He is committed to this market, having already spent over seven years in China and has an exceptional knowledge of the media industry here.
"Gordon is perfectly qualified to partner our clients and grow our business and I look forward to a close working relationship with him as we build and develop our MEC offer here", Vogel added.
Australia's Switch Media launches AdEase
Sydney-based Switch Media has launched a new offering designed to help broadcasters and marketers maximise their revenue from video ads.
Called AdEase, the tool is a server-side ad insertion platform that is touted to have "advanced anti-ad blocking" and audience-targeting capabilities. It pushes live or on-demand video content to desktops and mobile devices, and supports various ad formats including pre-, mid-, and post-rolls, as well as overlays.
It also integrates with other programmatic and ad exchange networks including Google DoubleClick and LiveRail to deliver video ads or marketing content.