Asian-American dance duo Dorothy Toy and Paul Wing, the 'Chinese Fred Astaire and Ginger Rogers', and how they captured audiences' hearts
Article Source: South China Morning Post
Original Post Date: September 3, 2020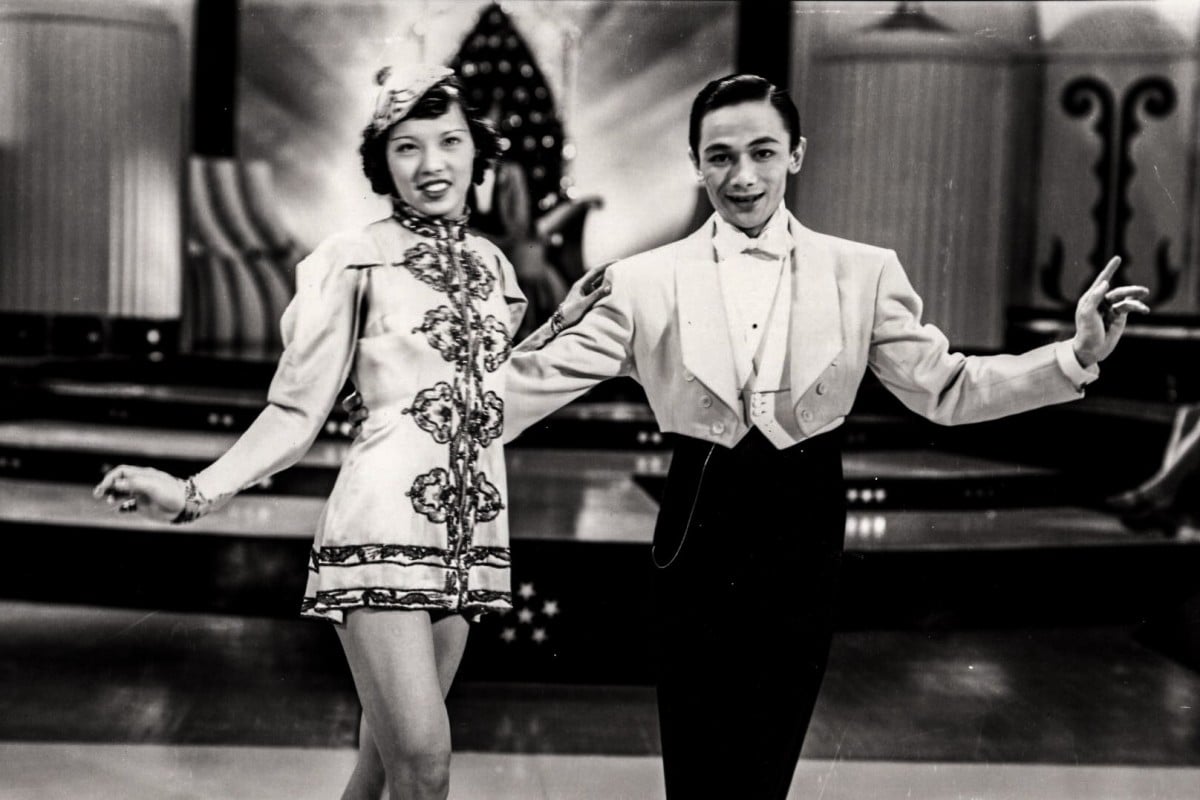 When Britain declared war on Germany on September 3, 1939, the first Asian-American dancers to perform at London's Palladium Theatre were only a few months into their contract.
Paul Wing and Dorothy Toy were well known as a tap dance couple in their heyday, when they were regarded as the Chinese Fred Astaire and Ginger Rogers – except that Toy was Japanese.
Although they had danced their way through the Great Depression, and battled discrimination to star in Hollywood films and perform on Broadway and in London, World War II took a toll on their careers. This month marks 75 years since the end of that war, the deadliest conflict in history which claimed as many as 75 million lives. It affected industries across the US, including entertainment, and Toy and Wing were not immune.
Part of their story was told in a 29-minute documentary released in 2017. Dancing Through Life: The Dorothy Toy Story opens with a scene from Toy's 99th birthday celebrations with friends and family, before taking viewers on a tour of her career. Two years after the documentary's release, on July 10, 2019, Toy died at the age of 102.
Behind the project was veteran California-based television sportscaster Rick Quan, who has made documentary shorts that focus on a number of prominent Asian-Americans, including the artist Frank Wong and author and activist Helen Zia. Quan first met Toy in 1999, when he took dance lessons from her while preparing for his wedding.
"Dorothy was such a lively character," he says. "Always caring, very wonderful, just a nice person. She was a pioneer who really sort of went off on her own and did something that not just appealed to an Asian-American audience but appealed to everyone. She was kind of a rebel for her age at that time. She chased her dream."
Quan says he chose to tell Toy's story because she was well known in the Asian-American community. "So I said, 'This woman's story needs to be shared before she's forgotten.'"
Toy was born in San Francisco on May 28, 1917. She spent most of her childhood in Los Angeles, where her parents owned a restaurant across from a vaudeville theatre on Santa Barbara Avenue.
She got her start when a theatre manager noticed her dancing outside the restaurant and suggested she take lessons. Toy went on to train under a Russian teacher who taught her Cossack-style dance, which later inspired some of her signature moves.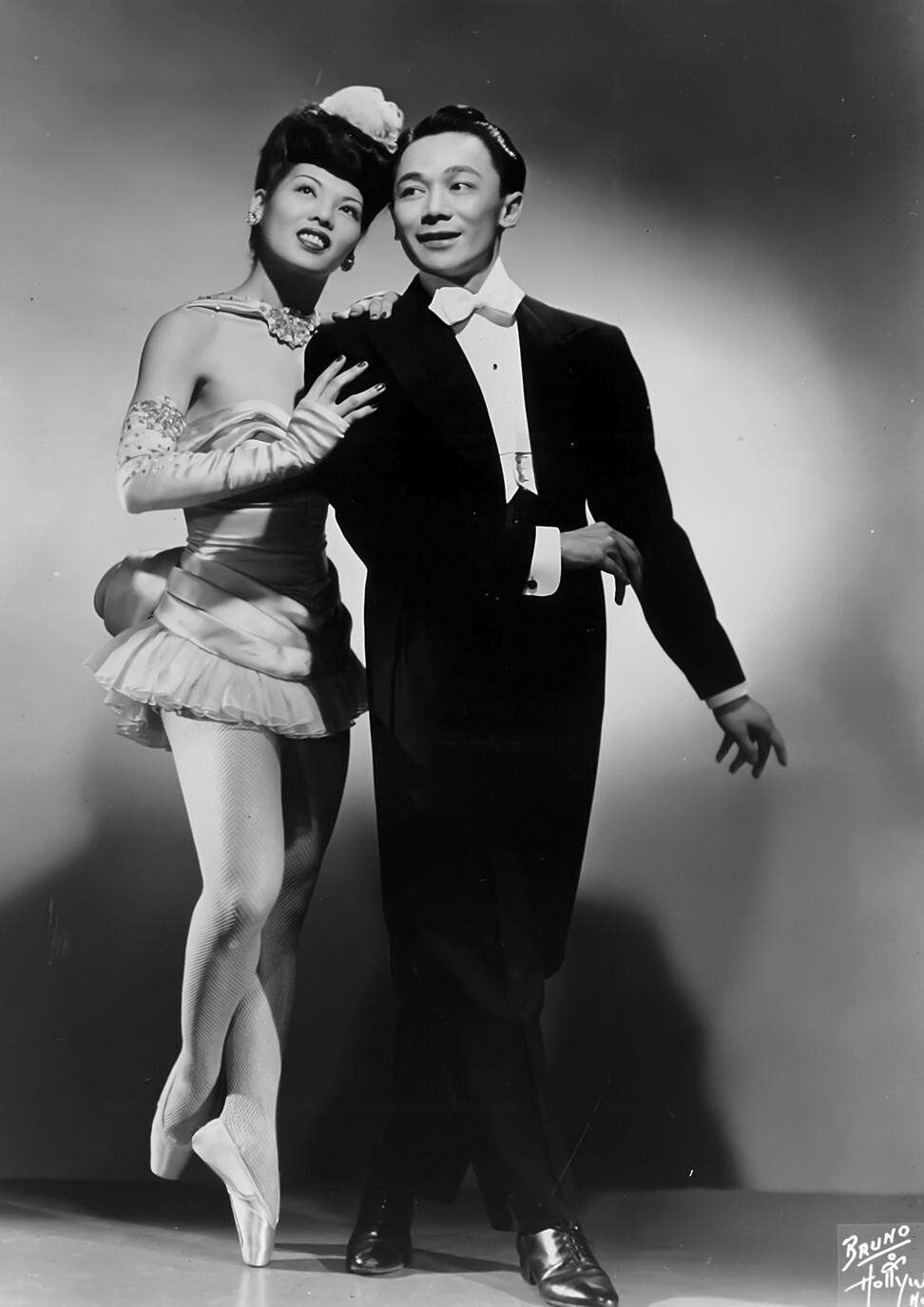 Paul Wing was born in Palo Alto, California, on October 14, 1912. He got a taste for dancing at age 11 when he noticed that a young boy doing the Charleston was selling newspapers much faster than he was a $15 cash prize for a Charleston competition at his local theatre further inspired him.
Wing got his break in a comedy act with his uncle, Sammee Tong, who played the role of a houseboy in the television sitcom Bachelor Father. He met Toy while having dinner with Uncle Sammee at her parent's restaurant.
They bumped heads again when Wing, Toy and her sister, Helen, were cast in the 1934 movie Happiness Ahead. "That's when Paul said, 'Why don't we just do an act together?'" Toy says in a scene from Quan's documentary.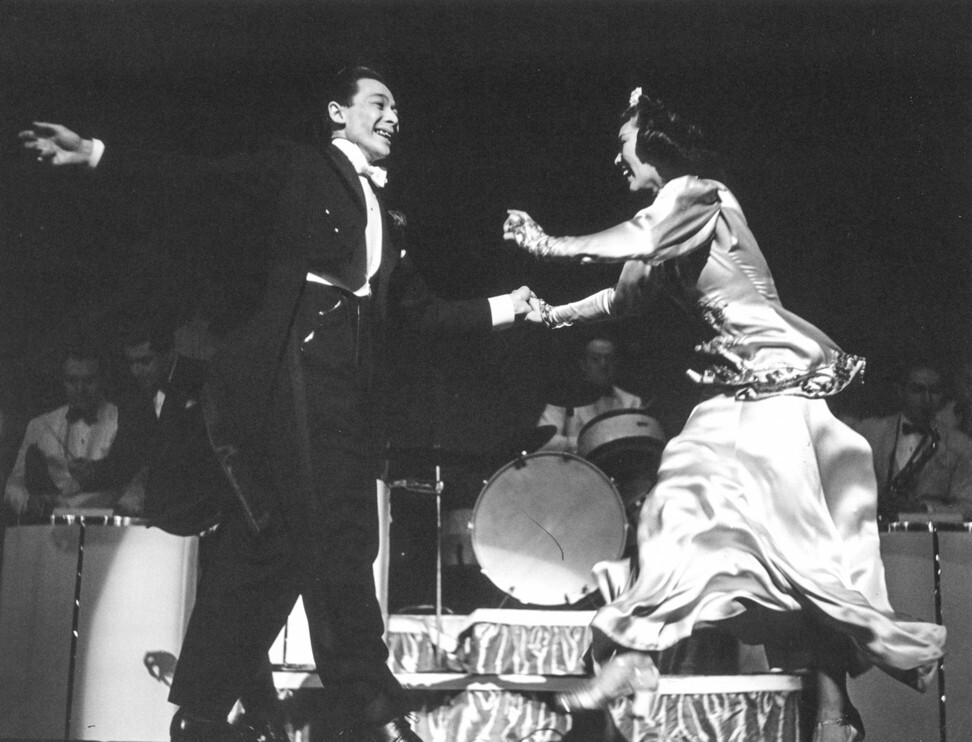 The trio formed an act called The Three Mahjongs and in 1936 left for Chicago, where Helen sang and Toy and Wing became dance partners. "I paid for a gown, which took me six months to pay for little by little," Toy says. "We had to reinvent ourselves."
In 1939, they were on the move again, this time to New York, where Toy and Wing got married for the convenience of travel and work, and were signed by the famed William Morris talent agency.
"I went through so much to get through to dancing. It wasn't easy," says Toy in a later scene in the film.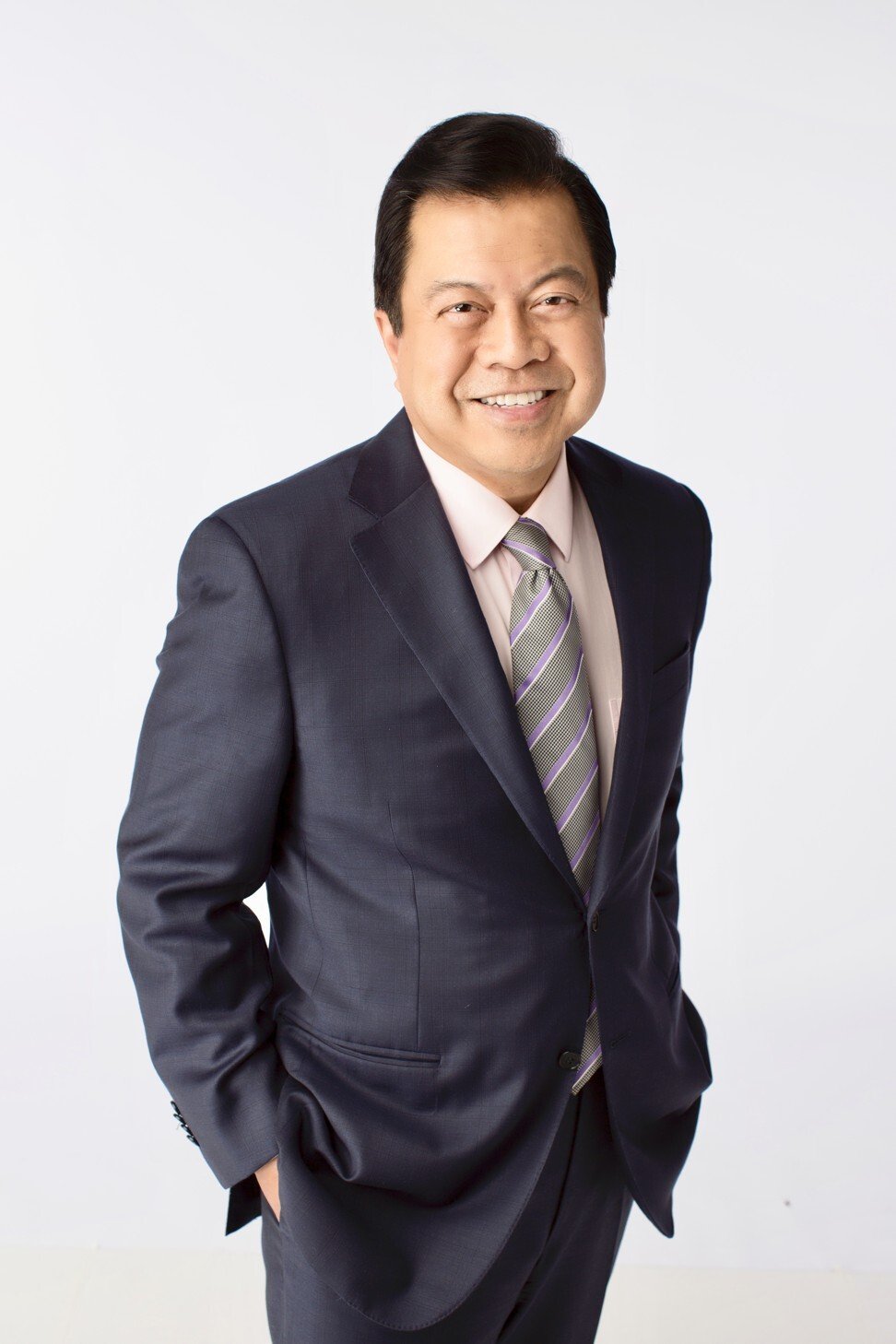 They performed on Broadway but before long signed a contract to work in London. Then Germany invaded Poland and war was announced, and the duo had to perform through blackouts and carry gas masks to their performances in the British capital, says Toy's daughter, Dorlie Fong, in the film. Their contract was cut short soon afterwards and they were paid about half as much as they had been promised, Fong adds.
So they decided to return home, but a small mishap had them waiting portside for a little longer than necessary. "She goes on to tell an amusing story of Paul wanting to buy a London fog raincoat, which made them miss their ship back to New York," Fong says.
The couple spent several weeks at a military assembly point before boarding a New York-bound freighter, which sailed without lights to avoid being seen.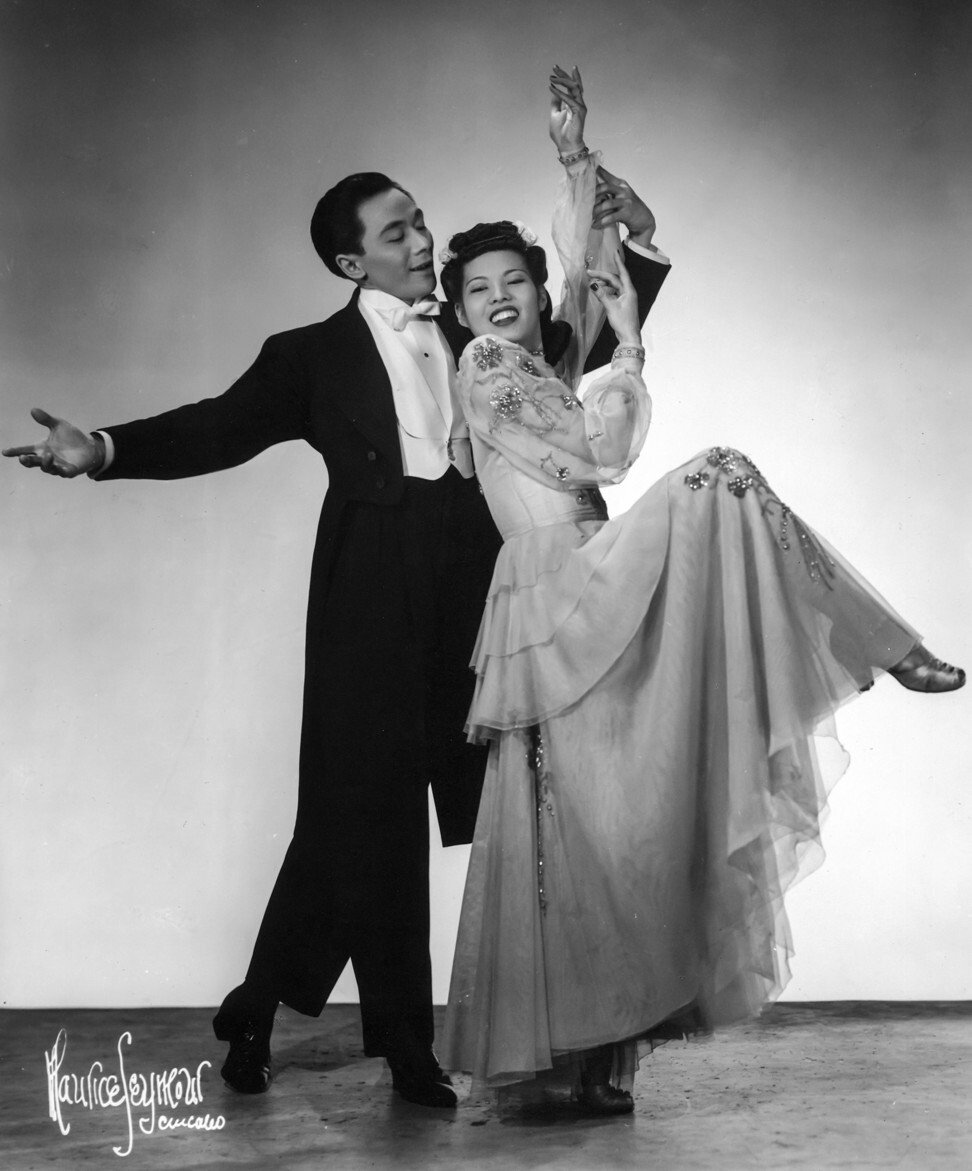 Soon after arriving back in the US, they had to bow out of a contract for a film with Chico Marx, one of the Marx Brothers, after another dancing duo who had been eyeing the role revealed Toy's true ethnicity to the authorities.
While Wing's description as the Chinese Fred Astaire was accurate, Toy's moniker was misleading. Born Shigeko Takahashi, she was a Japanese-American who had adopted a shorter stage name that was easier to pronounce.
In countries including the US and Australia, World War II was not just fought on overseas battlefields but also at home. After the Japanese strike on Pearl Harbour on December 7, 1941, anti-Japanese racial slurs on Broadway became louder, Fong says.
In 1942, a concentration camp for Japanese-Americans was opened in Millard County, Utah. Operating for a little over three years, the Topaz War Relocation Centre held a total of 11,212 of the more than 120,000 Japanese-American men, women and children, two-thirds of them US citizens, in the US during the war. Two of those who were forcefully detained were Toy's parents, Kiyo and Yataro Takahashi.
Before being sent to Topaz, the Takahashis were held at a racetrack near San Francisco. "I remember quite vividly my mother telling me how kind and compassionate Paul's mother had been to my maternal grandparents when they were first taken away and forced to stay in the horse stables at Tanforan Racetrack," Fong says.
"Paul's mother came to visit them whenever she could and brought them food. My grandparents and extended family were later transferred to the internment camp at Topaz, Utah. The only time I asked [my grandmother] about her experience she went silent, and then said angrily that she will never talk about that time because it was shameful and humiliating."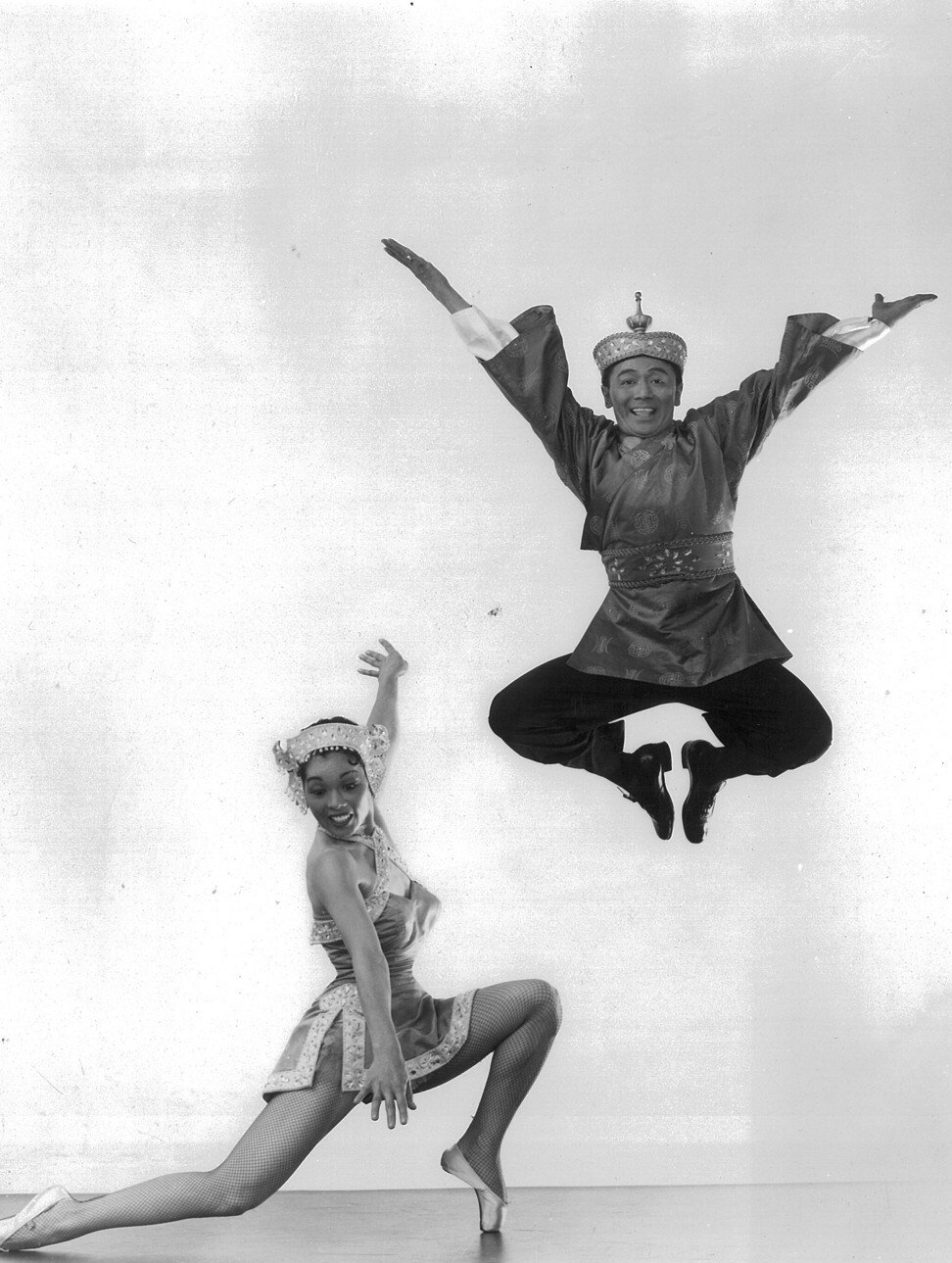 Wing also experienced unsettling times. In 1943, he was drafted into the military and took part in the Normandy landings in France.
"I said goodbye to Paul, and he went to Penn Station and I went to the hotel," says Toy in another scene from the documentary. "It was sad, very, very sad. It was the saddest day of my life. He's a dancer, you know. Instead of having him in special services, they put him in the tank. He got a little shell-shocked. He wasn't the same."
Toy and Wing ended their marriage of convenience in 1943 but still performed together, shifting to the Forbidden City nightclub in San Francisco – which was on the so-called Chop Suey Circuit of Chinese nightclubs – and landing roles in the 1948 gangster thriller No Orchids for Miss Blandish.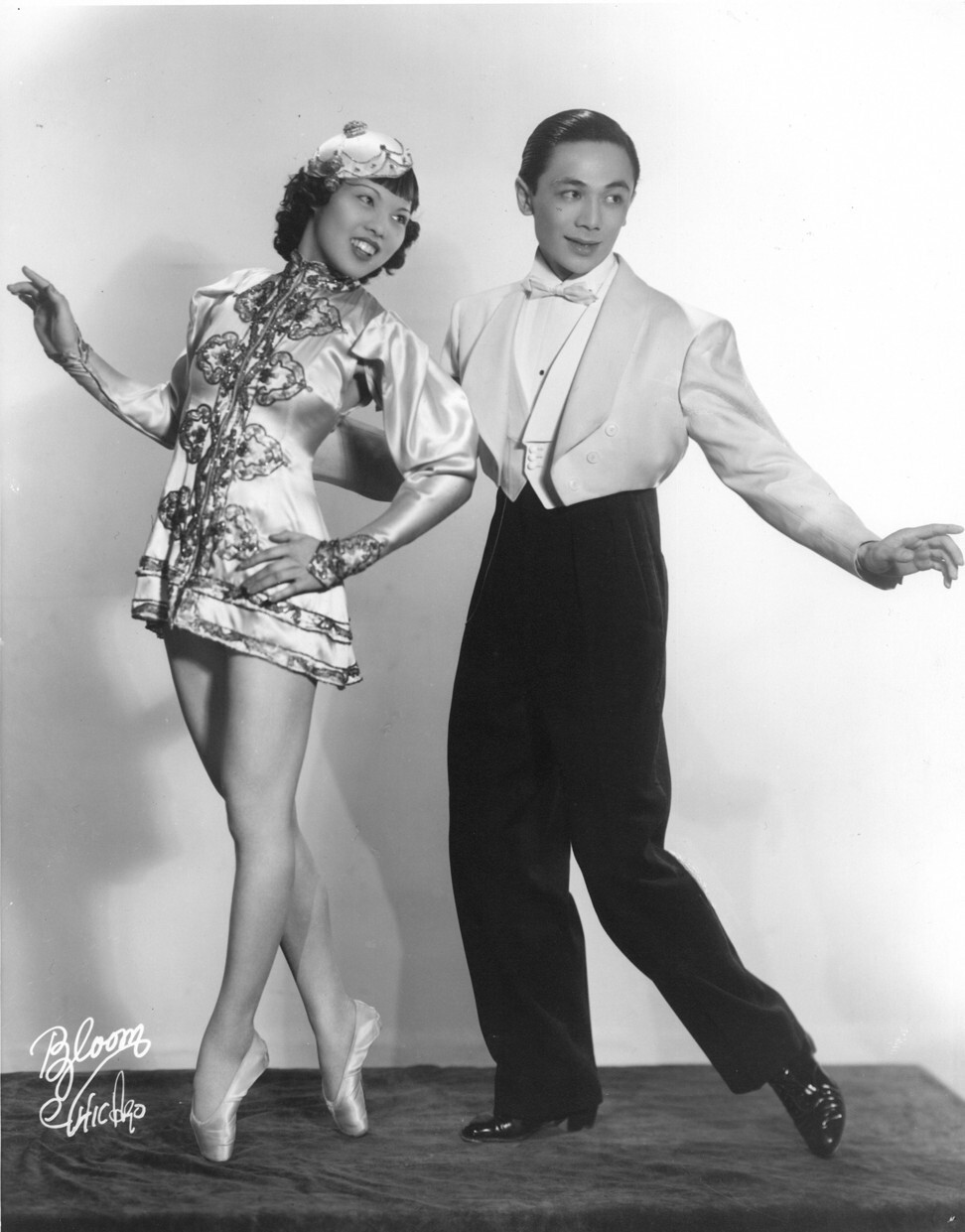 When they did part ways professionally, Wing went on to perform with various dance partners, and died in 1997 aged 85, leaving behind Anna, his wife of 23 years, and two stepsons.
Toy, on the other hand, married Les Fong in 1952 and had two children, Dorlie and Peter. In the 1960s, she formed the Oriental Playgirl Revue. One of her dancers, Cynthia Yee, told the South China Morning Post that Toy inspired her when she was in primary school in the US.
"When you're 10 years old and the only kid in the audience, I was mesmerised," says Yee, who later joined the Oriental Playgirl Revue at age 17. In 1967, Yee was crowned Miss San Francisco Chinatown after performing an act based on the Year of the Ram that Toy choreographed.
"Dorothy was very serious but she was a lot of fun," Yee says. "The most fun we probably had was after shows when she'd tell funny stories. She'd meet up with Chinese people who went to the shows. They'd often invite us to their restaurants, too."
Yee, who now runs her own dance troupe, the Grant Avenue Follies, says she is still inspired by Toy.
"Everything I learned about show business, I learned from her. She just knew show business inside out."