Asian-Americans are a Key Force in the US Senate Run-off Elections in Georgia
Article Source: South China Morning Post
Original Post Date: December 26, 2020
When Georgia resident Baoky Vu first moved to the Atlanta area a few years after his family fled the war-torn South Vietnamese capital of Saigon in 1975, he remembers seeing few people who looked like him.
"In fact, in Georgia's DeKalb county, you had maybe two or three Asian families in 1978. When I went to high school in Gwinnett county, which is now part of metro Atlanta, there were fewer than 10 Asian-Americans out of a student body of 1,600," recalls Vu.
The son of a South Vietnamese diplomat, Vu developed an interest in politics at an early age and eventually served as commissioner to then-President George W. Bush's presidential advisory commission on Asian-Americans and Pacific Islanders and as a member of the DeKalb county board of voter registration and elections.
"We learned how to get involved, and not let walls build up," he said.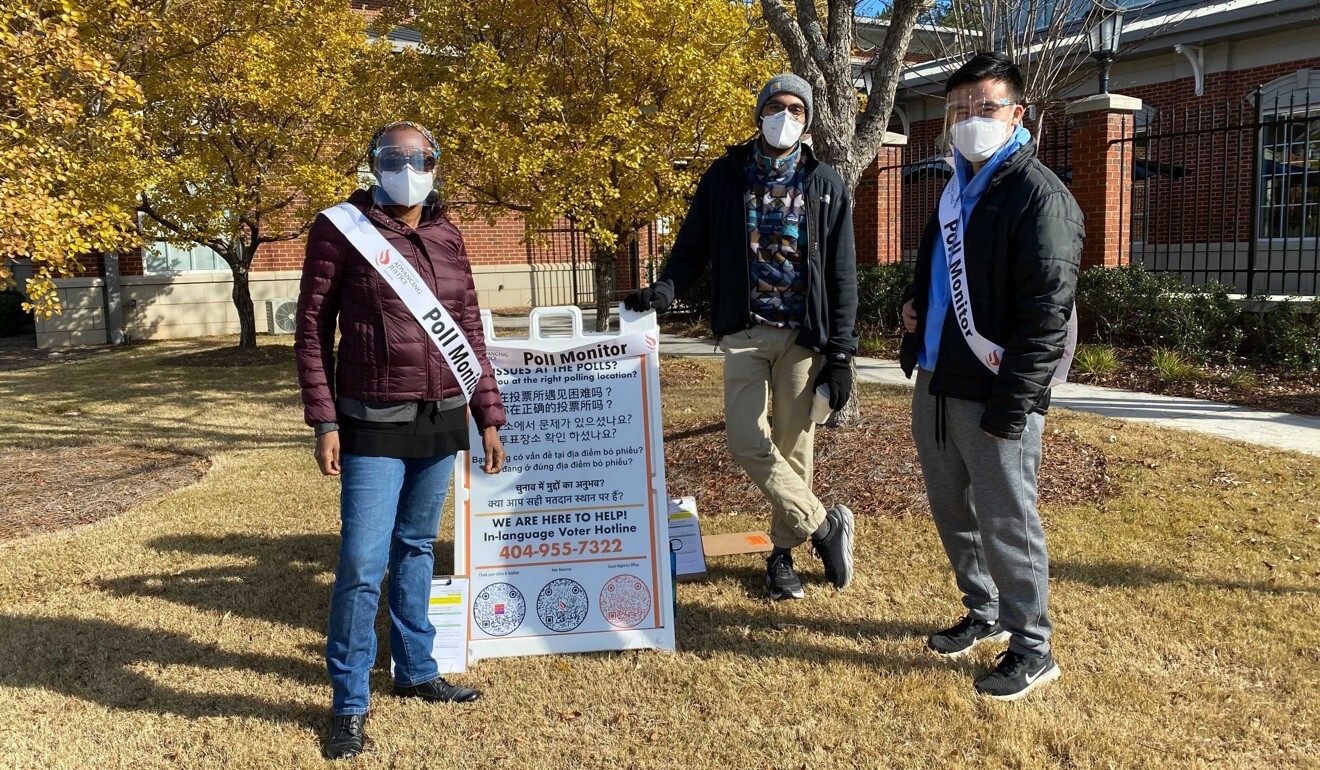 These days, Vu is far from being a rare Asian-American face in Georgia. According to data from the Georgia-based Asian American Advocacy Fund (AAAF), the Asian-American and Pacific Islander (AAPI) community is the fastest growing population in the state, with a population that has swelled 138 per cent since 2000 and now totals more than 495,000 people.
While the AAPI population comprises around 4 per cent of Georgia's population, they have emerged as a key political force. More than 186,000 cast their ballots in November's general election – over 65,000 more than in 2016, according to data released by the AAAF. Between 2016 and 2020, voter registration grew by more than 80,000.
In January, this diverse community of Asian-Americans from China, Vietnam, South Asia and elsewhere may be a deciding factor in the upcoming run-off state elections for US Senate. Thus, helping to decide which party controls Congress when it reconvenes in early 2021, and setting the course of policy decisions for the next four years of the Biden administration.
Of the total AAPI population in Georgia, about 150,000 are of Indian ethnicity, as well as 75,500 Chinese, 65,900 Korean, 64,500 Vietnamese and 47,400 Filipino, according to AAAF data. There are also smaller populations of other Asian ethnicities, including Japanese, Pakistani, Laotian and Burmese.
In the elections, former vice-president Joe Biden and his running mate, Kamala Harris, won Georgia by just 12,000 votes – the first time the conservative state voted for a Democratic ticket since 1992. Analysts ascribe the narrow victory to a combination of a high turnout by African-Americans and an increase in the vote of Asian-Americans.
"Even though the Asian-American population is not as large in Georgia as it is in states like California and New Jersey, it was still significant enough, given the margin, that they can be seen as part of Biden's victory," said Karthick Ramakrishnan, a professor of political science at the University of California-Riverside and founder of research group AAPI Data, which tracks demographic statistics of the Asian-American population.
When the Georgia state legislature reconvenes in January, six Asian-Americans will be holding local office, five of them Democrats including incoming Chinese-American State Senator Michelle Au.
If the Democrats wrest victory from the Republican incumbents in the Senate run-off, the Senate will be evenly divided between both parties. That would allow Kamala Harris to cast tiebreaking votes and thus give control of the Senate to the Democratic Party.
The Democrats have pitched Jon Ossoff against Republican Senator David Perdue and Raphael Warnock against Republican Senator Kelly Loeffler.
"In the whole state, we make up about 4 per cent of the electorate. But in a lot of key locations, like Metro Atlanta's Gwinnett county, where the majority of Asian-Americans live, we make up significantly more, around 12 per cent," said James Woo, the marketing manager of Asian Americans Advancing Justice (AAJC) Atlanta. "In these kinds of locations, we've become the deciding factor, including for the run-offs and other elections that follow."
Diverse Backgrounds, Diverse Motivations
In Georgia, activists cite a number of reasons for the rise of the AAPI vote, ranging from an influx of Asian-Americans from states with a higher cost of living or to work in the health care and technology sectors, as well as the "coming of age" of second and third generations.
The state's diverse AAPI communities largely came together to favour the Democrats in November – a trend that the party hopes is repeated in January.
According to Baoky Vu – a long-time Republican activist who crossed party lines to vote against Donald Trump – many members of Georgia's AAPI community were brought together by their opposition to the president.
"There's no enthusiasm gap for the anti-Trump movement. First-generation immigrants tend to keep their heads down, go to work and raise a family. But I think the second generation has politically gained footing and grown some wings," he said. "When you had one man's messaging propagating discriminatory behaviour towards a whole group of people, it unified them."
Others have pointed to a rise in acts of discrimination and harassment towards the AAPI community, which observers have said is often directly tied to the use of inflammatory language – such as phrases 'Chinese virus' or 'Kung flu' – on the part of Trump.
In April, for example, racist plaques showing Winnie the Pooh holding a bat with chopsticks and bearing the words "Wuhan Plague" were left in various local businesses across the Atlanta metropolitan area.
Among those who have been accused of engaging in discriminatory behaviour is Senator Perdue, who in October repeatedly mocked Kamala Harris' first name at a rally.
Ossoff – who accused Perdue of "race-baiting trash talk" – raised nearly US$2 million in the two days immediately following the incident.
Digital ads showing the incident have been rolled out to local voters – many of whom say the incident resonates with them as a result of their own experiences.
"Many of my friends felt really seen by that," explained Andy Mai, a Vietnamese-American field organiser who canvasses Georgia neighbourhoods for the AAAF. "People experience racism like that, people making fun of them for having foreign names."
The Andrew Yang Effect
In the run-up to the January 5 run-off vote, local Democrats are hoping that their fortunes will be boosted by the presence of one of the country's most recognisable Asian-Americans: Andrew Yang.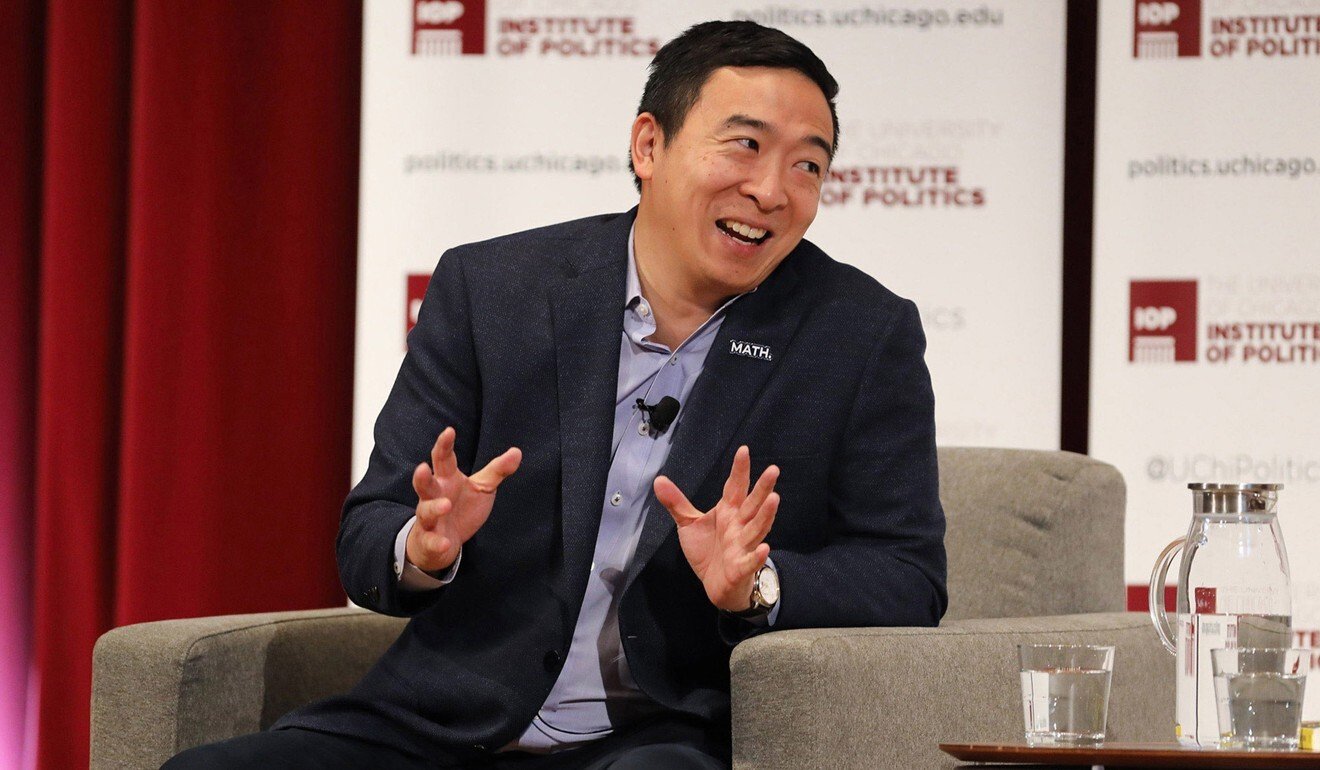 In November, the former presidential candidate announced he was moving to Georgia to help Ossoff and Warnock win an election on which he said "everything" rests for the next four years.
"The rest of the country doubted Georgia could turn blue," Yang said at a recent campaign event. "Every person you talk to … could be the difference makers in these races."
Local political organisers noted that the presence of a highly public figure such as Yang is likely to help galvanise voters, both from within AAPI communities and in general across the state.
"It definitely has impact in certain communities," said the AAJC's James Woo. "That visibility and attention definitely helps. More coverage is always good to make sure people understand and see that our communities count."
In the longer term, analysts believe the presence of Yang and the success of local leaders such as Michelle Au will help ensure that AAPI political participation remains strong in future Georgia elections.
"Research shows that having Asian-American candidates increases political interest, contributions and voting among Asian-American voters," Ramakrishnan said. "Success breeds success. Seeing prominent Asian-American candidates running for and winning office first encourages more donors to participate, which in turn increases the chance that they win, and encourages more candidates to run. It's a virtuous circle."
Reaching Out
Mobilising Asian-American voters is not without its challenges. In Georgia, for example, the community is diverse, with various subgroups within the wider population speaking different languages and having different policy priorities.
Additionally, AAAF statistics show that of Georgia's AAPI population, about 30 per cent are native-born US citizens, while 36 per cent are foreign-born naturalised US citizens and 34 per cent are foreign, non-US citizens.
Of the population of eligible AAPI voters, about 76 per cent are naturalised citizens, while the remaining 24 per cent are native-born.
Language barriers remain a reality for many Asian-American residents of the state, with the AAAF statistics showing that 44 per cent have limited English language abilities.
To reach these communities, activists are increasingly transforming their outreach efforts to reflect the unique circumstances of Asian-American communities in Georgia.
"We now see political ads or fliers in local ethnic newspapers and TV stations that talk about the issues that matter to Asian-American communities, on both sides," Woo said. "We definitely see more growth and engagement, but it shouldn't stop there."
As an example of the language challenges, Woo pointed to Gwinnett county. Despite having a large population of Chinese, South Asian, Korean and Vietnamese-Americans – the ballots in both November and the upcoming January election are only in English and Spanish. Nearby DeKalb country, however, in November offered election resources in Korean for the first time.
"These are the things that both parties can do to make sure there is more access so that our communities can more easily participate in the political process," Woo added.
For both parties, Ramakrishnan said, one of the main lessons of the 2020 election cycle will be to not take the AAPI community lightly.
"There's variation by geography and also by group," he said. "Neither the Democrats nor the Republican Party can take these votes for granted. They have to invest in the community in order to earn their support."
Vu, for his part, said that recent outreach efforts in Georgia have largely benefited the Democrats, while Republican failures to reach out to AAPI communities have led many traditionally conservative Asian-Americans to 'vote blue' for the first time.
"At one point in time in Georgia, you had much less Asian-American suspicion and a fairly equitable distribution between Republicans and Democrats," he remarked. "This huge increase in Asian-American voters was overwhelmingly anti-Trump and that led to a sea change."
This shift, activists hope, is likely to help propel Ossoff or Warnock – potentially both – to victory on January 5.
"Asian-Americans are here to stay. We're growing and making our voices heard," said field organiser Mai. "I think we're going to play a huge difference in this upcoming election."