Australian Prime Minister Greets Korean Voter With 'Ni Hao'
Article Source: Huff Post
Original Post Date: April 16, 2019
Australian Prime Minister Scott Morrison recently chatted with constituents ahead of the country's upcoming election in May. Morrison, who's seeking reelection, greeted a Korean voter with "Ni Hao," or "hello" in Mandarin.
The constituent was quick to correct him, telling Morrison, "No, no, I'm Korean."
The moment was pretty *cringe*.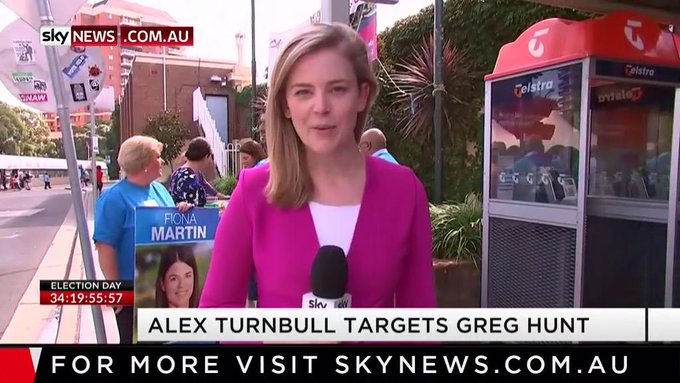 Needless to say, Asians on the internet weren't exactly pleased with Morrison's mixup. And some pointed out that Morrison should've greeted the woman as he did every other Australian.
My first policy if elected will be mandatory "Which kind of Asian are they?" training for Scott Morrison.Michael Koziol✔@michaelkoziolAh the perils of the campaign street walk. Scott Morrison says "ni hao" to an Asian voter in Strathfield plaza, she responds: "I'm Korean." #ausvotes1,8666:47 PM – Apr 12, 2019Twitter Ads info and privacy322 people are talking about this

If the woman is a voter, why doesn't he treat her as an Australian, not a Chinese, not a Korean? Would he say "bonjour" to a Caucasian looking woman at a rally for an election in Australia? https://www.news18.com/news/buzz/australian-prime-minister-says-hello-in-chinese-to-woman-who-responds-im-korean-2104563.html …510:25 AM – Apr 16, 2019Twitter Ads info and privacy'Ni Hao': Australian Prime Minister Faces Flak for Greeting Korean Woman in ChineseAustralian Prime Minister, Scott Morrison, who has accused the Labor Party of being racist, received flak on Twitter after he greeted a Korean woman in Chinese.news18.comSee Virak Ou's other Tweets
As an Asian-Australian I have never once greeted another Asian-Australian with "Ni hao", even when I know they speak Mandarin. It's not a thing we do.3,7611:36 AM – Apr 13, 2019Twitter Ads info and privacy518 people are talking about this
"Oh, I see that you are a person of non-white ethnicity! Allow me to dazzle you with my extensive repertoire of non-white language and custom." ScoMo is such a doorknob https://www.independent.co.uk/news/world/australasia/scott-morrison-chinese-hello-voter-video-korean-australia-prime-minister-sydney-a8868361.html …5710:17 AM – Apr 14, 2019Twitter Ads info and privacyAustralian prime minister says 'Hello' in Chinese to voter who repli…Australia's prime minister has launched his election campaign with an embarrassing gaffe, speaking in Chinese to an Asian voter – who responded "no, I'm Korean". Scott Morrison took to the streets ofindependent.co.uk22 people are talking about this
Morrison has since attempted to make light of the flub, telling the crowd at Chinese Australian Liberal candidate Gladys Liu, that he's "no Asian languages expert, so I'm gonna say g'day to everybody."
For the record, "hello" in Korean is "annyeong haseyo."